The Boy and the Toy
Best-selling author Sonya Hartnett writes a beautiful children's fable about love and acceptance, suitable for children 4 and older.
One day a man invented the best toy in the world.
He gave the toy to his son. The boy thought the toy was marvellous. It could do anything!
But as time passed, the boy started to wonder about the toy. Was it really the best toy in the world?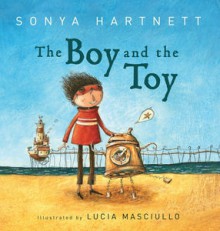 Published:

03/05/2010

Format:

Hardback, 36 pages

ISBN:

9780670073627

RRP:

$24.95

Imprint:

Viking