Children of the King
Three children have been sent to live in the countryside, safe from the war in London. When they find two boys hiding in a castle, the past and future come together to make an extraordinary adventure.
A hauntingly beautiful story from one of Australia's most acclaimed writers for adults and children.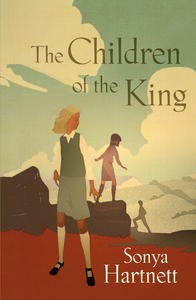 Published:

21/03/2012

Format:

Hardback, 280 pages

ISBN:

9780670076130

RRP:

$24.99

Imprint:

Viking